So, I have a friend. Friend's name is Leigh. Friend named Leigh has a birthday in October. Leigh lives in Tuscaloosa, Alabama. Yes, that Alabama. The Alabama from Forrest Gump and the one that does nothing but Roll Tide. Around 2008 we went to Atlanta for strip clubs and trap music. We had a repeat in 2010. *whispers* She's a small town girl that hasn't been many places. So this year, for her 40th, she decided to head to Vegas, as… she had never been there before. And a time it was….
We all arrived on Friday to begin her shindig. It was planned, but more of a go with the flow situation. We got in after the Crimson & white crew. So that day we went to get manicures and pedicures because, let's face it, I am not going anywhere looking like my feet are terrible. They are already old people feet. So, I have to keep them looking presentable. Then we visited a "local spot" and got snacks. After that, we piled into a Lyft Plus, and headed over to the Bellagio for a little of this:
We were supposed to do the song and all, but we figured we'd come back to that.
So, we go to the Bellagio, I hit Sephora for some Laura Mercier setting powder and we walk about being touristy. We stopped at Wahlburgers for dinner and Leigh, who had been up for over 24 hours started to fall asleep at the table. We had already been eating our "snacks," so…. once we got that food, it was kind of a wrap. Is this what 40 is like? Plus it's like midnight Vegas time, so that means it's 2am for all of us. We gave her a pass.
Saturday, we set out because Leigh want the impossible to find Adidas zx Flux in Gold & Black that Nas Instagrammed/Tweeted about. These are the shoes for those curious:
I don't think I need to mention how the quest turned out. We went to his store (12am Run) and a few others to no avail.
We go eat at the Sugar Factory and two of us got the Sugary goodness:
Yea, yea, I know… it's a lot of bad food for someone who just had Lipo…. Hopefully, all that walking we did will counteract the storage of sugar & carbs. She wanted to do indoor skydiving, but she also wanted her makeup done. So, since she had to choose…. She and another girl chose a beat face. Why did she need her face beat, though? Becaussssssssssssssssssssse:
So, we went to the hotel, the girl my sister found on IG was running late throwing a monkey wrench on the program. Whateva…. I have time to do my own face:
And we head out…
What a night!
Sunday we all had to get up before 5 because someone who shall remain nameless (Leigh) wanted to do a day trip TOUR to Hollywood. The bus picked us up at 5:50 for the start of the four HOUR ride…. We all fell asleep. Arrived at the Walk of Fame at approximately 11am to meet the bus again at 2:30. Not a lot of time. So, we saw the Hollywood sign… Walk of Fame…. Graubmans Chinese Theater, and the Guitar Center. Was it worth the $250pp price tag?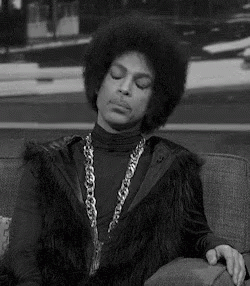 We could have rented a car/small SUV and driven ourselves and been on our own schedule. But, whatever. And we wouldn't have had to listen to him talk and talk…. Ladies and other riders on the bus…. It was a guided tour. Tour guides talk…. a lot. It's kinda their job.
We made it back to Vegas about 7:30 that evening. Now this is where it got interesting. My sister and I went to our room, and while waiting to find out the agenda, we fall asleep. We wake up a little after 9 to find out where to meet them. Then we hear a hysterical Leigh…. They are on the Strip, it's getting shut down… but why? This is why:
Now, Leigh and the other two girls are down by the Vegas sign and are on their way back then this occurred. We didn't get to do dinner or anything else that night on her actual birthday. Bummer. Her first time to LV and this happens… on her birthday. Vegas was already full of media because OJ was released from prison in Nevada in the early morning hours. Now this mess. Her 40th Dirty 30 – the repeat was still fun regardless of the mass shooting.